Nevada PT - Barbell Strength Workshop
Coach Jason recently flew out to Nevada Physical Therapy in Reno, Nevada to teach a workshop on barbell strength. Amazing facility and a really bright staff working on some cutting edge stuff! If you're in the Reno area, look them up!
Be on the lookout, we'll be hosting a 3 hour barbell workshop in El Segundo, CA to review all the main lifts in December! This will be open to current GTS Athletes, those just interested in a crash course, as well as local personal trainers in search of a methodology for teaching the barbell lifts to their clients.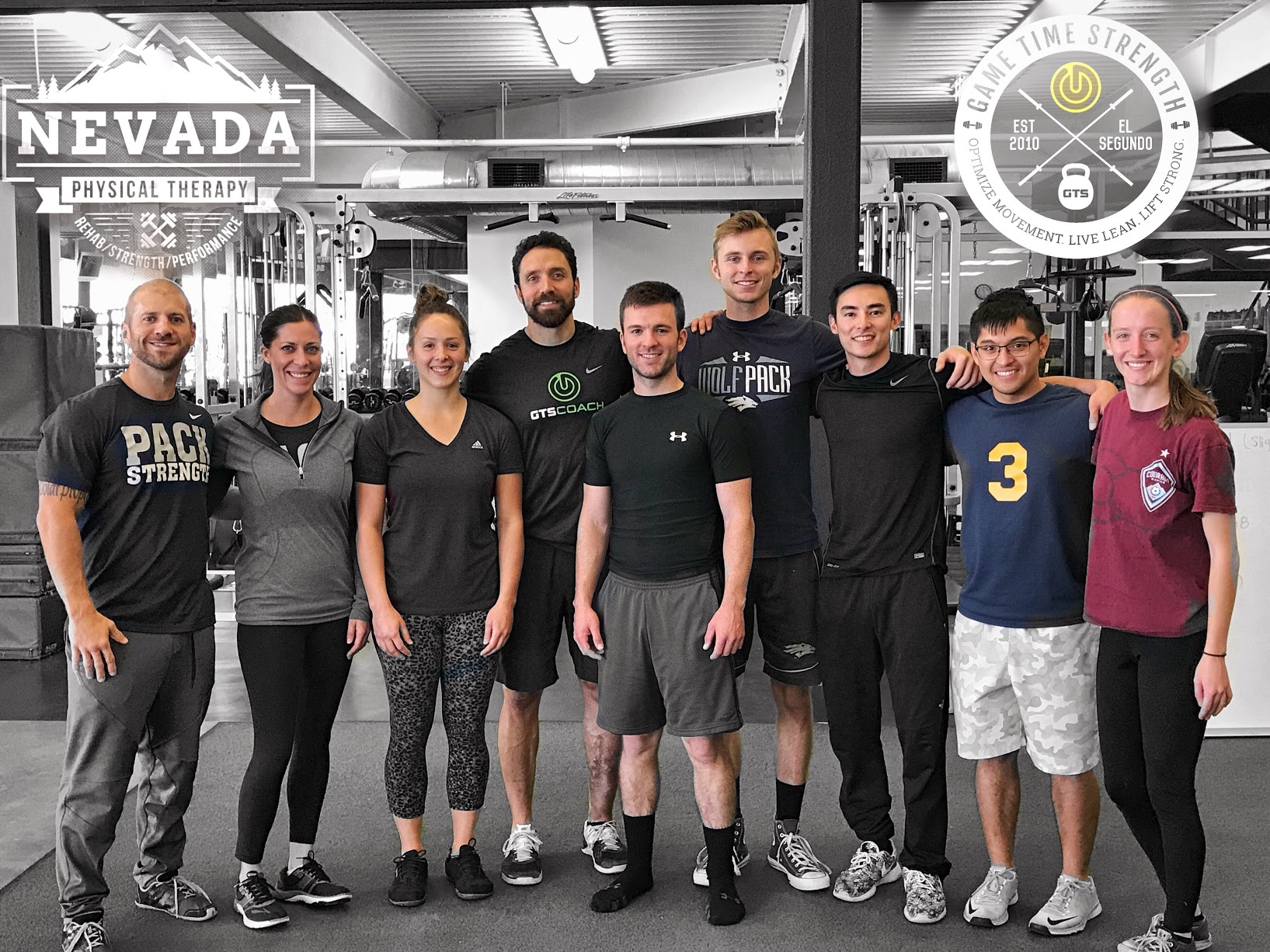 GTS Total Health Challenge
2 Weeks Down! Great job everyone!
Wrapping up our third week and all of our participants seem to be doing really well so far. Kudos to Renee for having a perfect 60 point score for Week 1&2! LeeAnn and Megan are keeping it close with 56 and 54 points!
Dennis' Epic Journey
Coach Dennis and crew have recently departed Bermuda and making their way down to the British Virgin Islands! They are making great time, we should see him back in the gym soon!
Here's the Link if you want to see the GPS Tracker and follow them on their voyage to the Caribabean!
New Training Cycle... Drago...
Welcome to hell!
Our latest training cycle is a higher volume / hypertrophy based program which we're currently calling "Drago"... because well... if they die, they die...
Intensity is down quite a bit after our last strength phase, but volume is high and the gainz are real! Come share in the pain...
A few GTS Athlete training highlights from this week:
Congrats to David and Raquel on the birth of their son Matthew Clark Jackson. We are excited for him to chase his dad down and achieve a 600+ lb deadlift!
Great job to Renee for having a perfect 60 point score for Week 1&2 of the GTS Total Health Challenge!
Congrats to LeeAnn and Megan H for keeping things close in the challenge and earning 56 and 54 points over the first two weeks!
Matt S dropped some bombs on the squat this week with 235/10 and 185/4 on the bench!
The rest of our athletes have been transitioning into a new volume / hypertrophy phase of training!
REMINDER
HYDROSTATIC BODY FAT TESTING
@ Game Time Strength / 4 Star Gym
Weds Nov 15th | 7AM - 12PM
-->RESERVE YOUR SPOT NOW!!!<--
At Game Time Strength our mission is to optimize movement, live lean, build muscle and get strong! We provide personal training, group/team training and customized online program design for beginner, intermediate and advanced lifters and athletes. Our online training system serves athletes all over the globe!
Our local strength and barbell coaching service operates out of 4 Star Gym, the best 24 hour access strength gym in Los Angeles, serving all of the Beach Cities including Manhattan Beach, Hermosa Beach, Redondo Beach, El Segundo, Culver City, Venice, Inglewood, Hawthorne, LAX, Playa Del Rey, Marina Del Rey, Lawndale.